Harreither-systems are unique!
Health and wellbeing are the most fundamental human needs. For over 35 years, HARREITHER has made these primary needs its focus, by creating healthy living spaces with its innovative panel heating and cooling systems. We ensure year-round comfort, perfectly delivered by unique system solutions for every type of building – whether old properties or new builds.
HARREITHER - we have solutions that others do not offer: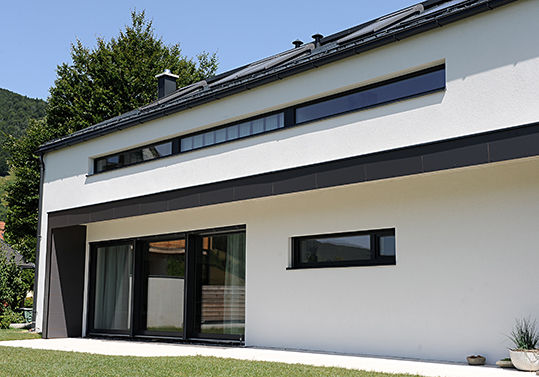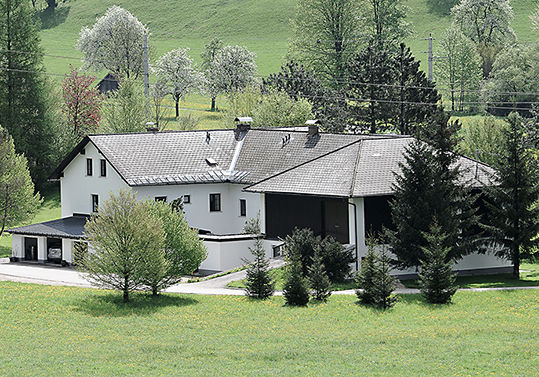 Reference
Family home
The occupants of this family home can enjoy total comfort, whatever the season. Healthy heating and cooling systems work in harmony to ensure the perfect temperature in the house. One system takes care of everything: the generation, the energy distribution of heating and cooling and homemanagement.
Reference
Swarovski Optik
Family-run company Swarovski Optik produces high-precision optical instruments from its headquarters in Absam, Tyrol. It comes as no surprise that the company's management demanded this same level of precision from HARREITHER, whose task it was to ensure a constant temperature all year round. .
Reference
Frauenschuh luxury boutique
The customer is king. Discreet, quiet cooling in summer and gentle radiant heat in winter. This was achieved through ultra-comfort installations in the fitting rooms. All solutions were integrated using dry-lining techniques, ensuring work was completed in good time for the store's reopening.
Reference
Bora
When Bora built its company headquarters in Germany, they turned to HARREITHER for the comfort systems for its offices and sales floors. Of particular note here is the professional concrete core activation system for heating and cooling.
Reference
Farmhouse
There's also huge potential when it comes to modernising older buildings. With the comfort factor raised to a whole new level and energy efficiency maximised, this farmhouse has been brought completely up to date. Day after day, year after year - for owner´s whole life.
Reference
Liebherr
Having fitted our Modul Klimadecke climate-controlled ceiling system in their administration building in Bischofshofen at the start of their expansion project, Liebherr called on the skills of HARREITHER and its system partner again at subsequent stages in the development.
Reference
Kunsthistorisches Museum
The historical parquet floor in this art museum was carefully lifted up before the Modul Klimaboden climate-controlled floor was laid, and returned to its rightful place after installation. Homogeneous underfloor heating ensures even distribution of heating and cooling – benefiting both the people and the art works.