Panel cooling
The totally natural way to cool!
Close your eyes – we all know that fantastic feeling you get on entering a naturally cool building, such as a church, on a baking hot summer's day. Although the air temperature in these buildings is often relatively high, the cold walls, floors and ceilings produce a homogeneous cooling effect. We can bring this same natural principle into your home using healthy panel cooling systems.
Walls and ceilings are transformed into homogeneous cooling surfaces
HARREITHER system solutions are integrated out of sight into walls and ceilings and flushed with cold water – transforming these surfaces into homogeneous cooling elements. In winter, this same principle works in reverse.
Quiet and gentle: Simply healthy!
Thanks to the homogeneous cooling surfaces, excess heat in a room is dissipated through radiation exchange. Unlike with conventional air cooling systems, noise, dirt and drafts are now a thing of the past – replaced by gentle, quiet and healthy cooling at the highest level.
Design your own climate!
With HARREITHER panel cooling you can design your own climate. Decide for yourself, where you want to enjoy maximum comfort during hot summers.
Patented technologies for greater performance!
HARREITHER panel heating and cooling systems for floors, walls and ceilings employ specially developed technologies for both new and old buildings. Ultimate living comfort, coupled with maximum energy efficiency and certified safety, has been the focus of our developments over the last few decades. Holding numerous patents, HARREITHER's system solutions actually go beyond the state of the art.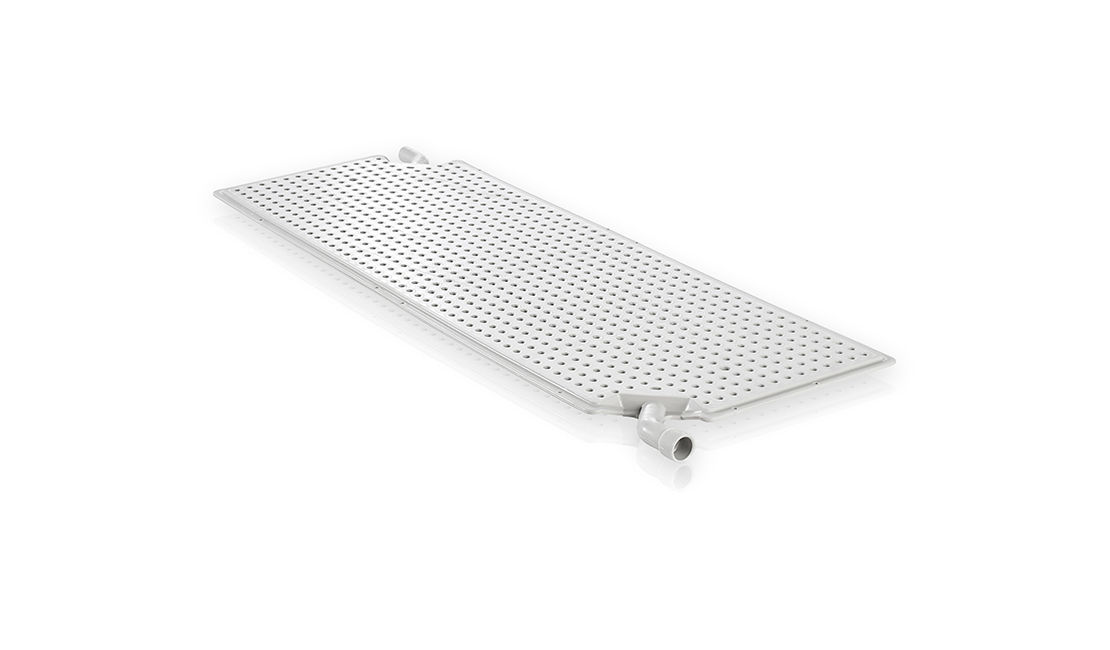 Concrete core activation with power!
Concrete core activation represents a sensible option for constant cooling or heating, particularly in large buildings. Thanks to its unique geometry, the patented Jumboval® oval pipe guarantees ultimate performance, while at the same time securing optimum energy efficiency.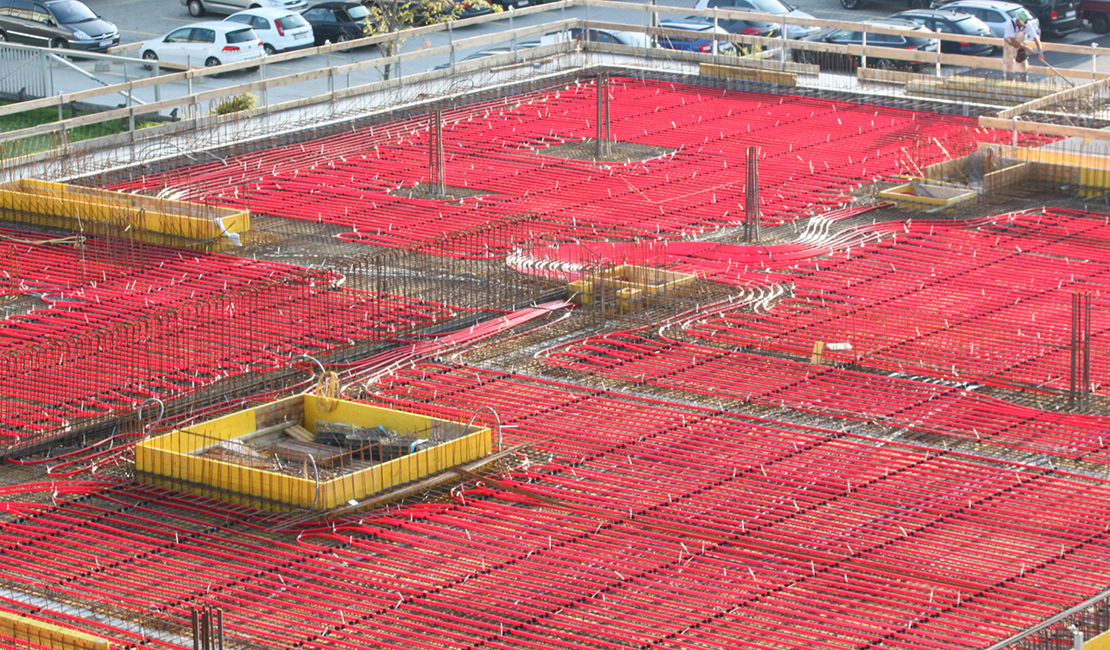 Comfort at your fingertips!
Universum® monitors and controls your cooling system. You can also make slight adjustments using the LED room controller. Or maybe you prefer to connect to your system online and control your property remotely? The control architecture can be extended from a basic home all the way up to complex buildings and also guarantees a high degree of operational reliability.